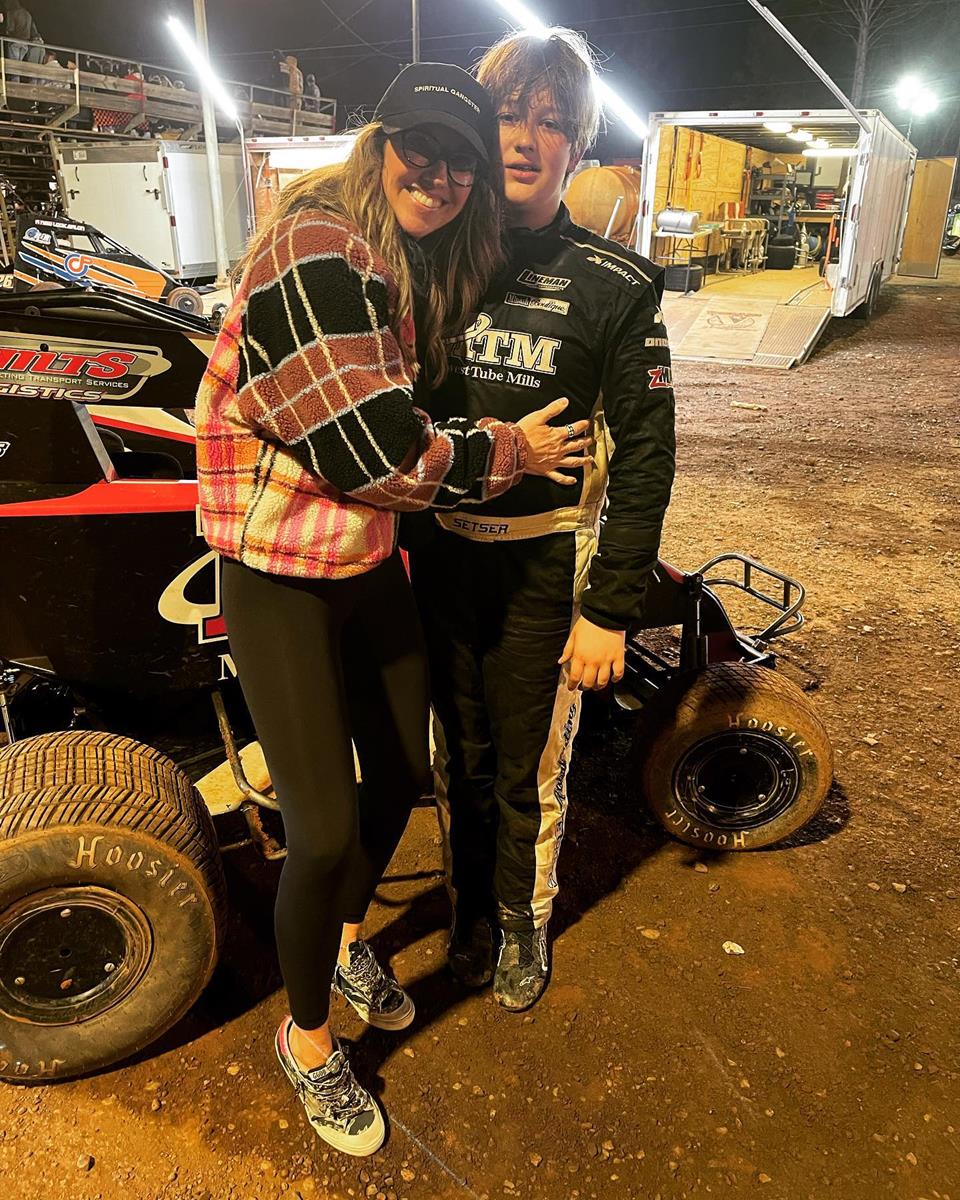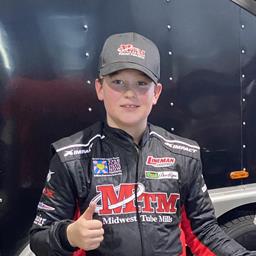 ---
Setser Second in Carolina Micro Showdown Opener
After seeing the opening round of the Dia Edge Carolina Micro Showdown presented by Driven Midwest delayed a day by rain, the event finally came to life on Tuesday at North Carolina's Millbridge Speedway.
A stellar 66 Non-Winged 600cc Micros registered for action on Adams Performance Prelim Night with the field behind divided into twin programs. Aboard the CB Industries No. 87 Midwest Tube Mills Micro, Gunnar started the night by qualifying second fastest in his group.
He then raced from fourth-to-second in his heat race which lined him second on the starting grid for his 25-lap feature. Setser ran in the runner-up position throughout the feature before crossing the finish line in second behind Cannon McIntosh with Jesse Love, Trevor Cline, and Chelby Hinton rounding out the Top 5.
Via his performance on Wednesday night, Setser resided third highest in overall points, which locked him into Thursday night's pole-sitter's dash. A sixth-place finish in the dash lined him up sixth for the feature, and that's where he'd finish in the $10,000-to-win, 50-lap finale.
Overall, it was a great weekend for the young Indiana racer.
Full weekend results are available at www.MillbridgeSpeedway.com.
Back to News